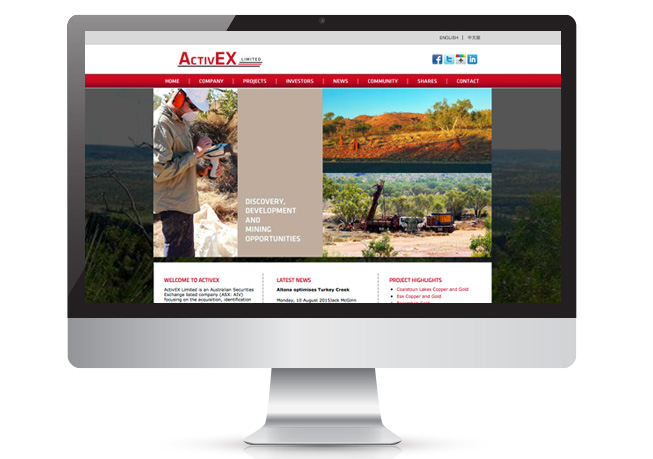 We were approached by the team at ActivEX as they began the task of rebranding their corporate image including a facelift for their logo, new stationery and presentation materials and of course a brand new, shiny website.
Their old website was quite outdated and was missing the dynamic elements vital in a productive web presence today. We added a live stock exchange feed for investors (both current and prospective), created a comprehensive zone for projects and built a library of resources and news with live feeds to social media.
With so much going on behind the scenes it is important they showcase their achievements online effectively.
You can check out their new website at www.activex.com.au.