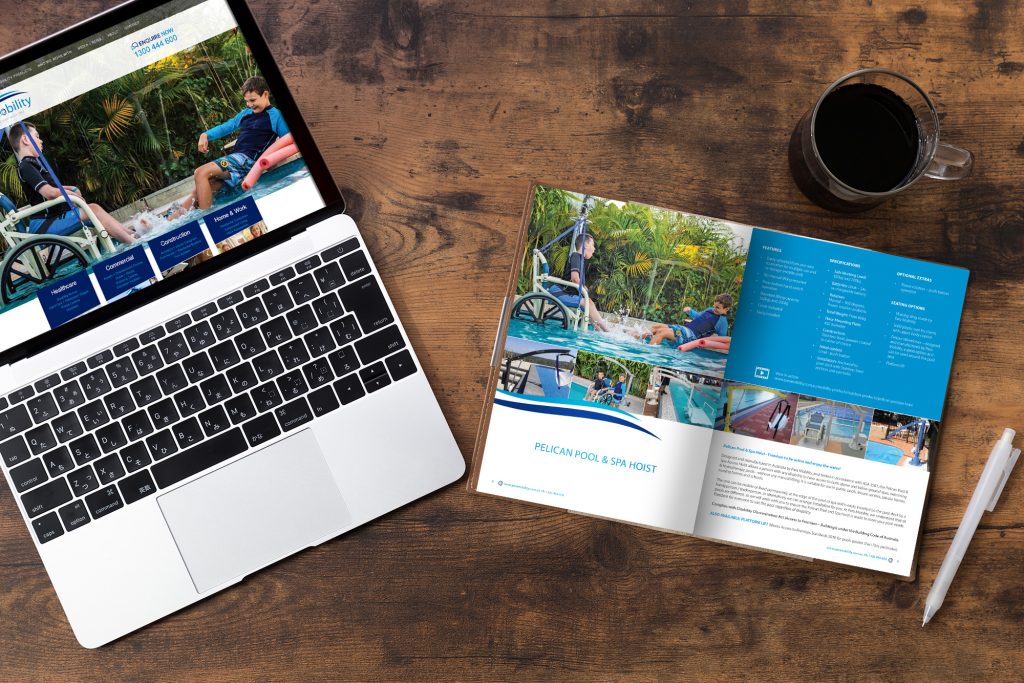 Shell Graphix have had the pleasure of working with Para Mobility since 2010. A recent change in ownership and management resulted in a fresh angle as the company made a move towards future goals.
While the core brand was working hard in the marketplace the desire to extend the reach required a slightly more refined approach. This is where we came in and helped to design a new marketing angle revolving around how Para Mobility products give customers the freedom to LIVE.
The new marketing and design approach was then rolled out through a highly interactive website which targeted not only the range on offer but who Para Mobility work with, how they can help and who they are. Bold, bright images draw in visitors and extensive product information, videos and resources keep them hanging around longer with a far more interactive approach to their online presence.
To further compliment the online marketing they have also developed a range of product brochures, specification and installation sheets along with a range of expo signage for an upcoming string of Disability Expos and Conference events.
With a tight deadline to ensure the new look was up and running in time for the first 2017 event we ensured that quality was not compromised by speed.
Check out the new website at www.paramobility.com.au.